You've logged in and uploaded your first video, so now it's time to have some fun. Every company, brand or project has its own unique website, colors and identity. And we believe that your video player must fit in with that already existing style on your website.
Below are some of the most popular features you can use to start customizing the player appearance options.
Play Button Style
In your editing settings, apart from changing the color of the player overall, you can also change the style of your play button. Rounded, circular, rectangle or oval? The choice is yours.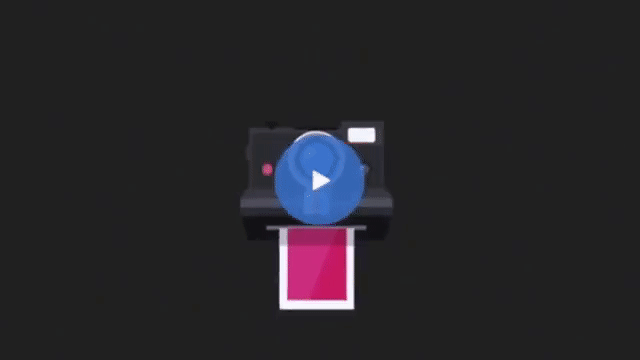 Custom Thumbnail
Vidello will automatically generate a thumbnail from your video, but you can also use your own custom thumbnail. You can even test different thumbnails with our A/B split testing feature to see which one attracts the most views.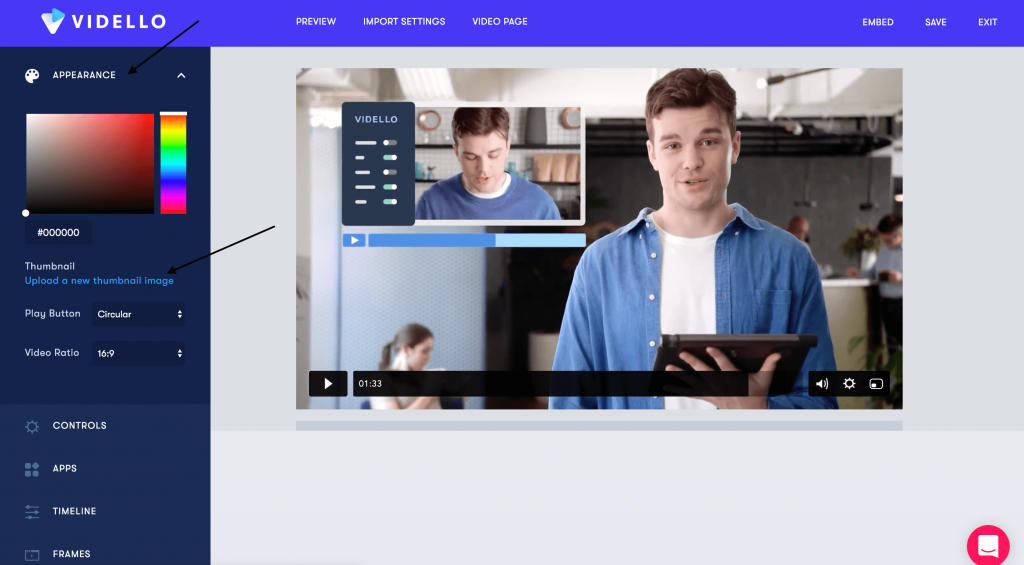 Autoplay
The Controls section is another place where you can customize your player. Here you can set up features such as for your video to autoplay. Even though web browsers are moving towards stricter autoplay policies, the Vidello player will automatically detect if the browser doesn't allow autoplay with sound, and the video will not only autoplay, but also show an "enable sound" option in the upper right corner of the video.
You can also set up autoplay just on the first visit. This means the autoplay will deactivate for all returning visitors who have already heard your pitch.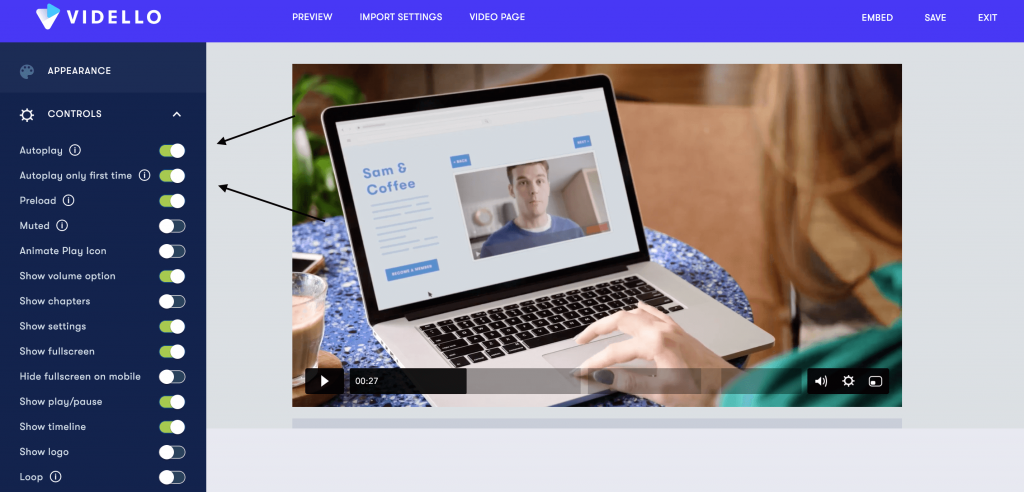 Playback Functions
Customize your video timeline by choosing which functions you want to show up for viewers – such as volume, full screen, play/pause button or the timeline itself.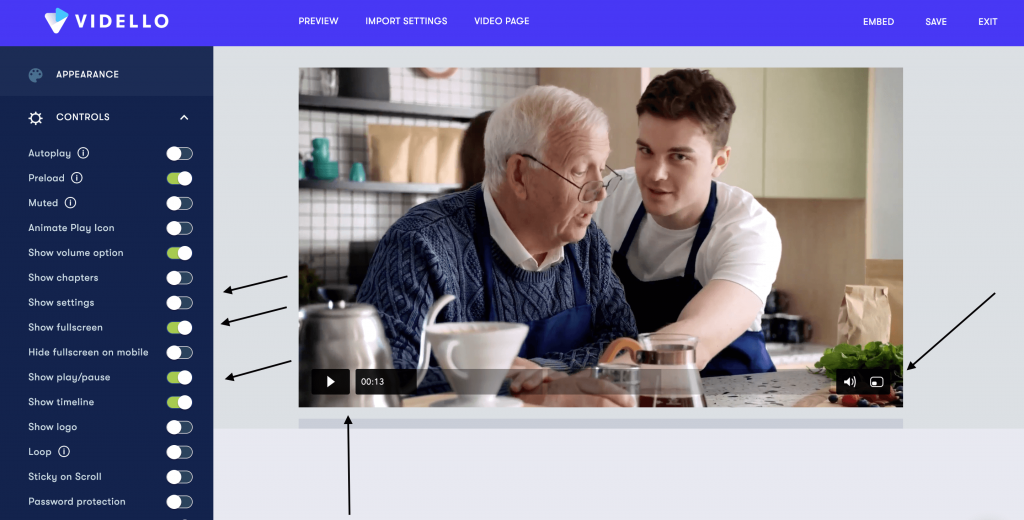 Add A Logo
You can also increase your brand awareness – simply upload your logo and position it to where you want it to show up.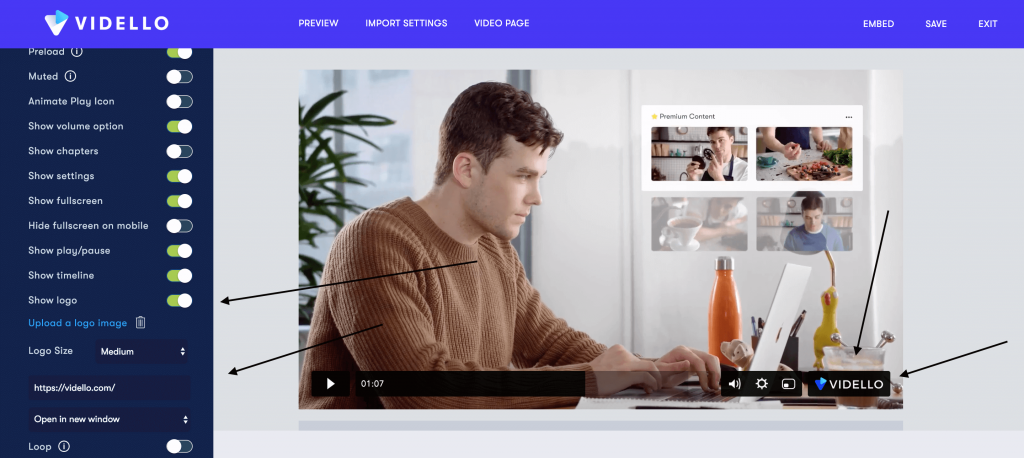 Video Loop
Let your video repeat itself automatically with our loop feature – great for shorter videos.
Sticky-On-Scroll
The sticky-on-scroll option is one of our favorite features. As your page visitor scrolls down the page, the video will follow them so they can check out your page and have the video playing right there in front of them.
Video Protection
Another great feature is the ability to protect your videos using domain or password protection.
Video Frames
And if you want to make your video stand out on the page, choose from our seven frame options to put around your video before posting it to your website.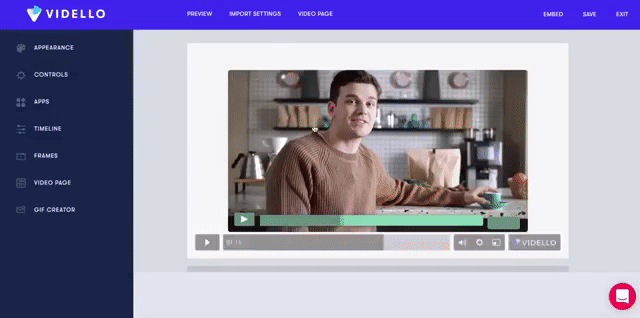 All these and more are available inside Vidello right now so you can customize your videos to fit in with your website's look and feel so go ahead – have fun, explore, and create.