Uploading Your Video

We've made sure that using Vidello is as simple as possible. Just in case, let us walk you through the entire process so you don't waste any time and can start using this software quickly and easily.  
After your purchase, you'll receive your login details in your inbox. Once you log in to your Vidello account, creating your first project right from your dashboard is easy. Simply click on the blue "Create Project" button to get started.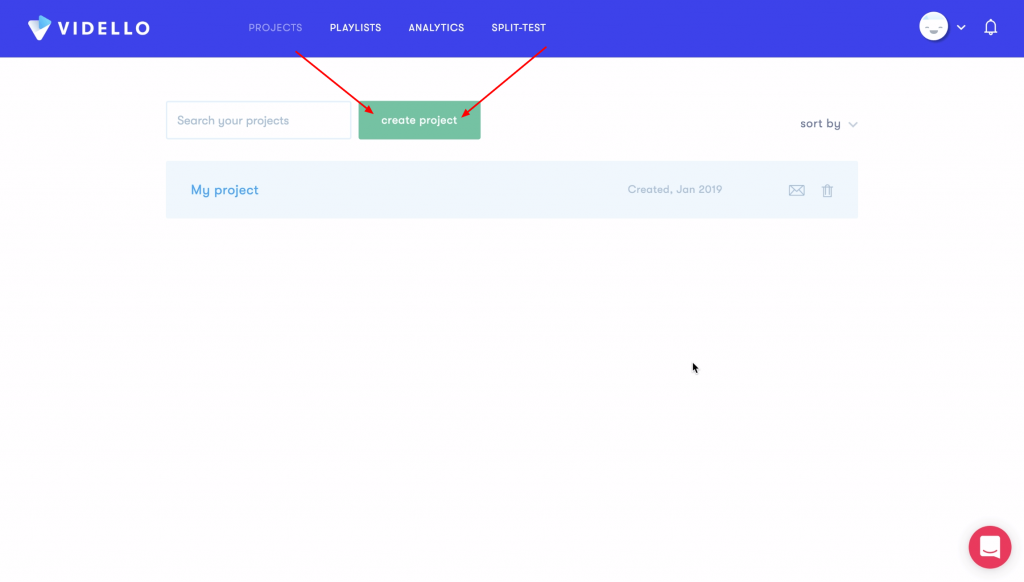 First of all, upload a video. You can easily drag and drop any video from your computer into the new window to start the upload. You can upload up to 10 videos at a time using our bulk upload feature.
Once the upload is completed, you'll need to compress the video in order to create more versions of your video based on quality. The purpose of this step is to ensure that your finished video will play smoothly without lagging for all viewers – even those with a slower internet connection. As the video is processing, you can start uploading more videos, leave the page or start customizing your video that's being processed, right inside the editor.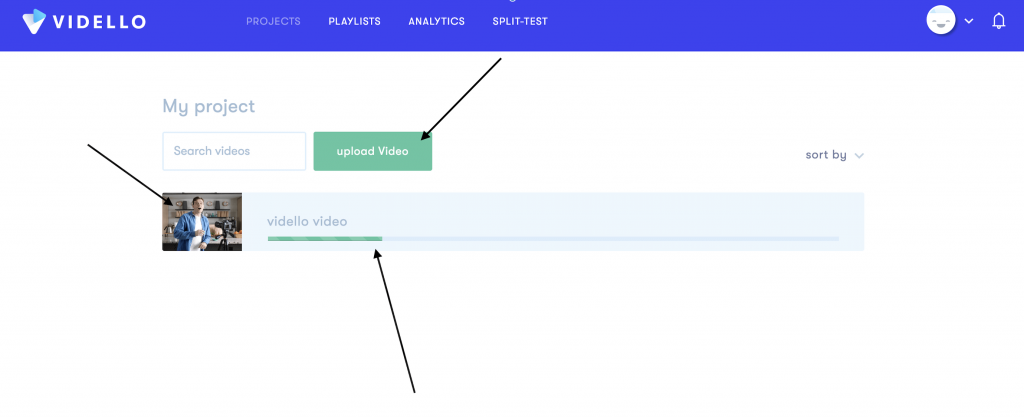 With Vidello, you have full freedom to customize your video, use our Vidello smart features and other personalization options. For steps about how to use these, be sure to check out our other posts about these features.
As time goes on, you will probably create numerous videos and projects in your account. A handy feature inside the software is one that allows you to move your videos from one project to another to keep your account well organized.
Inside every project, you can sort your videos by name, date or its last update. Alternatively, you can also use the search option to search through your videos in any given project.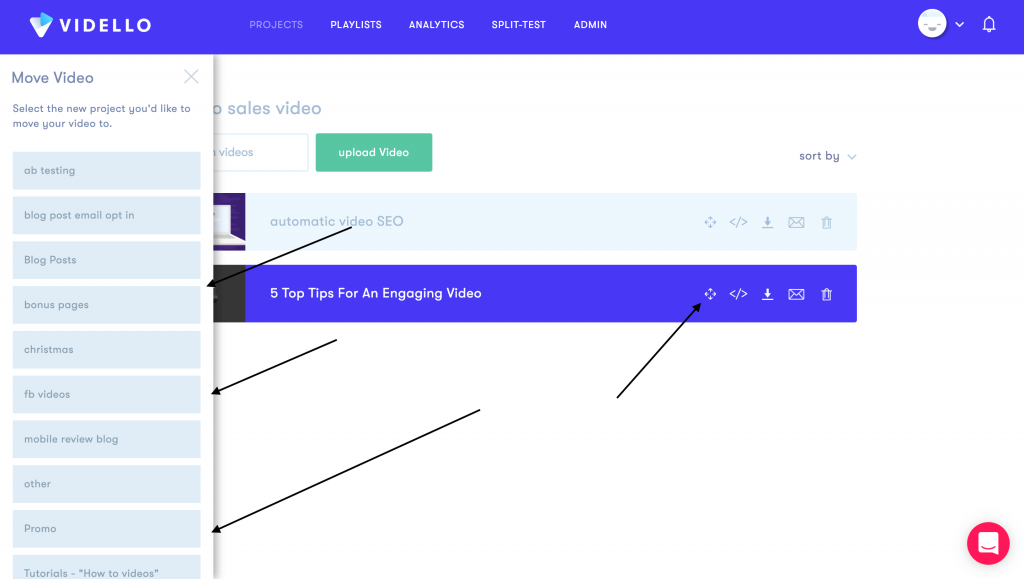 Publishing Your Video
Let's assume that you've uploaded and edited your video and are now ready to publish it to your website.

First, we recommend doing a final check of your video by clicking the "Video Preview" button. You can also play your video on the timeline, but note that you won't be able to see any of the smart apps included in there.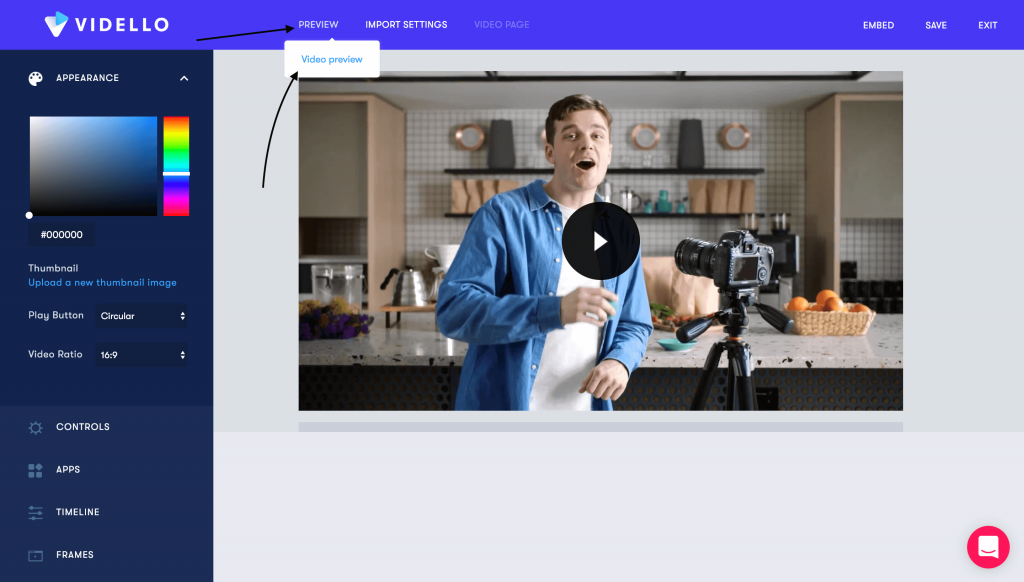 If you're creating a video for a client or your boss, use our video pages feature in order to show a preview of your final draft before adding it to a website. This is a stand-alone page you can share, where you can add your video, as well as customize the page colors, headline and description if needed.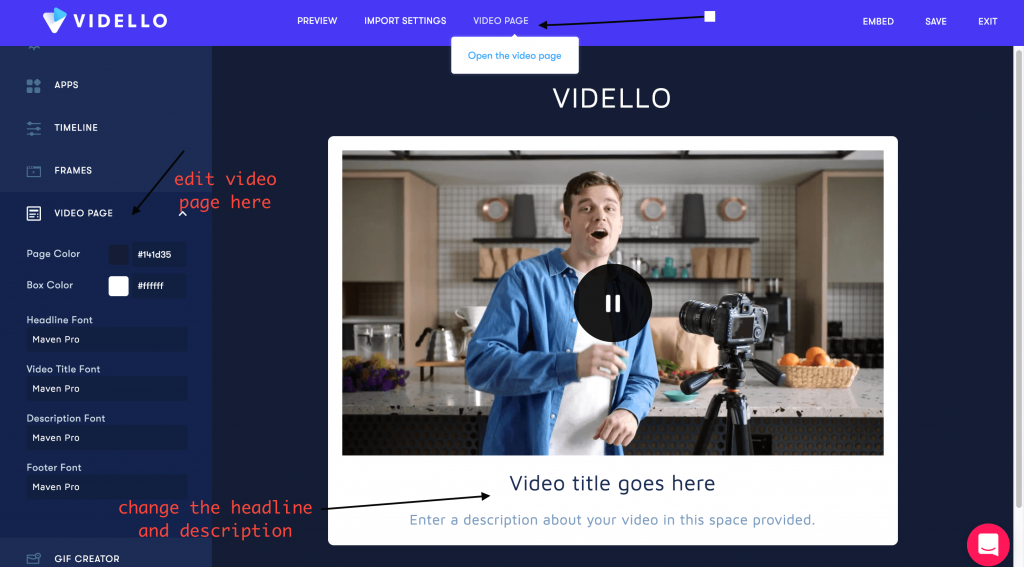 When you're ready to add your video to your website, save your video and then click "Embed" in the top right corner. Copy the embed code from here and then add it to your website via HTML code.
Video SEO
You can also boost traffic to your website with Vidello's video SEO. Vidello will automatically add SEO details to your video optimizing your videos for search engines. By default, Vidello will also use the description you have set up for the page or you can choose to customize it yourself.
If you still have any questions, contact our support team any time by clicking on the red icon in the bottom left corner and we'll reply as soon as possible. Other useful information can be found in our knowledge base.