Videos are without a doubt one of the best and most powerful sales and marketing tools available on the internet today. Aside from their aesthetic value, they allow you to present your USPs quickly and elegantly while cementing connections with your existing customers and potential prospects. And with users who view videos being 1.8 times more likely to purchase a product than those who don't, they are an absolute must have on your sales page.
But before you can put up a video on your site, you first need to choose a place to host it. Of course you could just do it yourself, but this option is far too expensive and unpredictable (among other problems) to be practical in reality. So most people wisely opt to use dedicated streaming sites to host their videos.
The largest and most popular of these sites is YouTube, and if you're like most other savvy marketers, you're already using it to keep in touch with your audience and show off your products. But while YouTube is a great platform for marketing and engaging with your fans, when it comes to hosting your sales page videos, it falls flat on its face in functionality and overall effectiveness.
In this article, we'll go into some of the reasons why using YouTube on your sales page rather than a specialized service like Vidello is costing you and your business dearly.
1. You Lose Conversions
You Lose Conversions
While YouTube lets you configure how the video will be embed (such as hiding it's information or disabling recommendations), time has turned this freedom into a double edged sword.
Since many websites choose to block the controls completely, most internet users have caught on to the fact that it's easier to just watch the video on YouTube itself than to make it work on your site. Or if they're on mobile, then the YouTube app may open automatically whenever any content from YouTube plays.
This means that instead of a prospective customer continuing down your sales funnel after watching the video, they're taken back to YouTube where they're free to get lost in it's ocean of content, or even worse, take a look at your competition. Either way, you've just thrown away a valuable lead.
It Opens You up to Competition
And as if that wasn't bad enough, YouTube actively encourages your viewers to watch the video on their site, where they will be exposed to an array of suggested videos which at best are just distractions, and at worst in direct competition with yours. Competition who can easily swoop in and steal your hard earned prospect now that you've done all the hard work selling.
And even if viewers don't stay on your site, YouTube can put advertisements inside your sales videos. Which aside from being completely counterproductive and costing you credibility, distracts and annoys whoever's watching.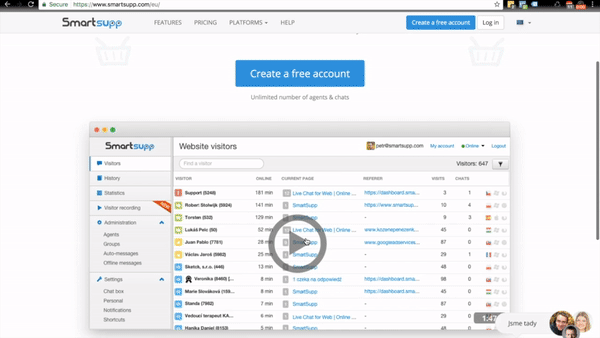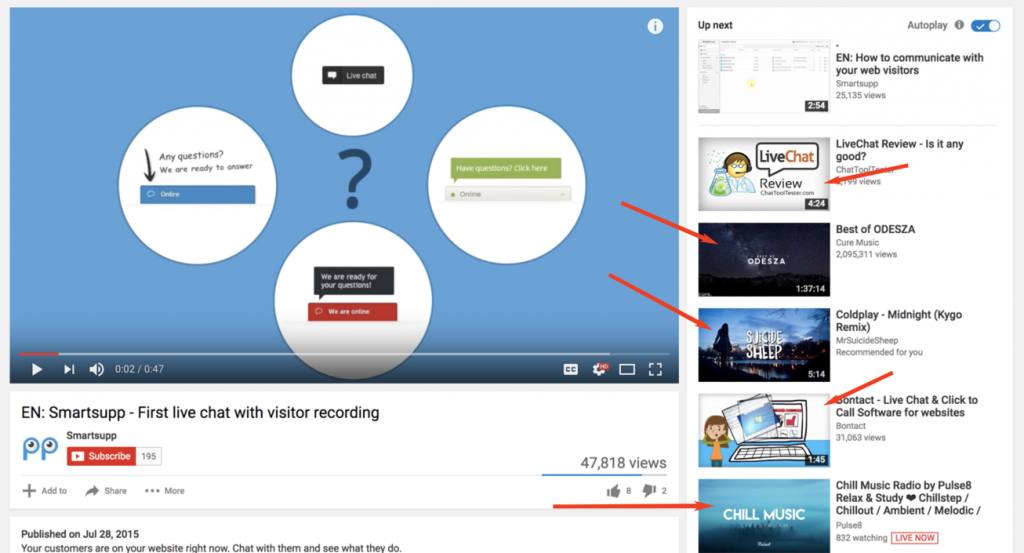 You Can't Depend on Your CTAs
The interactivity in YouTube videos comes in the form of annotations, cards, and end screens. However, due to annotations being overused and abused over the years, with watchers sometimes being bombarded with constant popups asking them to subscribe to this or look at that, many people choose to either switch them off as soon as the video loads or have them permanently disabled.
This means that most, if not all, of your attempts to get your users to click in the video, whether as calls to action or links back to your site, may not even be seen in the first place.
No Direct Sales in Videos
Even if a user doesn't have annotations turned off, YouTube has no way for to input information directly into videos. This means that the most you can hope to get out of them is to take your viewers to a separate page where they can then either join your mailing list, create an account, or buy your product.
Lack of Customizability
YouTube does not allow you to personalize the video in any way, be it using custom frames, skins, or controls. Though there are a number of third party solutions on the internet that allow you to customize embedded videos, by using them you violate YouTube's terms of service, and risk getting your account banned and your domain permanently blacklisted.
Building your YouTube channel takes a lot of time and effort, and it's not worth throwing away all that hard-earned progress just for a few cosmetic changes.
It Takes away A Branding Opportunity
There's a perfectly good reason why YouTube doesn't allow you to cover any part of the video or remove the ever-present logo. Whenever you have YouTube's logo in your videos, you're effectively letting them advertise themselves and throwing away valuable real estate which could be used to further your own brand instead.
And besides, you wouldn't have a massive logo advertising a service that has nothing to do with yours on any other part of the page, so why do it on your videos?
There's No Way to Compare Different Videos
If you're still working to perfect your video formula and want to measure the effectiveness of two different techniques, you'll need to view in depth statistics on both of them to accurately gauge which one is doing better.
Though YouTube has their own analytics capabilities, the only things they can only show you in a nutshell are:
• How many people are watching your videos
• Where they're watching from
• How long they're watching for
While there's no denying those are valuable pieces of information, these alone aren't effective metrics for your business. You need to know how many people heed your calls to action, click back to your site, and in general opt in.
It looks unprofessional
First, we've already established that you can't (or rather shouldn't) alter the way that YouTube's player looks, so unless you design your whole website around its interface, it will look tacky and out of place.
Secondly, YouTube is a place for fun and silly videos, and most people know that. This puts a giant obstacle in your path to positioning your brand as upscale and professional, while you're using the same site that hosts stuff like this in your sales page.
What you should use instead
There are a number of paid hosting platforms that give you more control of your videos and content, but none more so than Vidello, which perfectly balances effectiveness, customizability, and price to bring you the best hosting service on the market, With features including:
1. CTA Buttons
Unlike with other video platforms, Vidello's video interactivity is not just limited to hyperlinks, but also has fully customizable buttons that allow you to add:
• Calls to action
• Countdown timers for limited time offers
• Opt in forms to collect email addresses
• Window overlays to make sure your message is seen and read
All within the video player.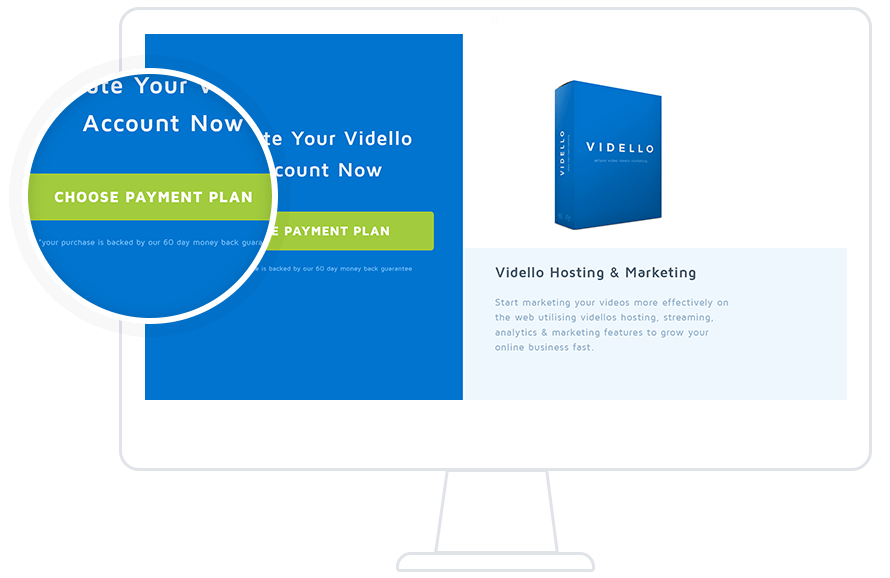 2. Complete control over your videos
You're free to customize every part of Vidello's player to perfectly match both the rest of your website and the functionality you want.
• The colour and theme of the interface
• Whether the video plays automatically once the page has loaded or waits for the user's input
• A completely modular control interface where you can show or hide every individual control
3. Domain Protection
To prevent your content from being used without your permission, Vidello gives you the ability lock your video to a certain domain or page. All you have to do is specify the domain and URL of the specific page(s) in which the video is to be used, and voila! It won't work on any other page on the internet.
And as an added layer of protection, you can choose to add a password and make your hold on your property that much more secure.
4. Quick Loading
Vidello not only has super-fast buffering times, but also allows preloading. This means the video starts buffering as soon as the page loads and is fully ready by the time your user gets round to playing it. Giving your user a seamless and enjoyable experience.
5. Full Integration with with Marketing Platforms
Vidello allows you to effortlessly integrate your preferred marketing platform into your videos, with our current selection including MailChimp, AWeber, SendLane and more.
Plus, if your preferred email autoresponder isn't on the list, we have a custom HTML option so you can add it yourself!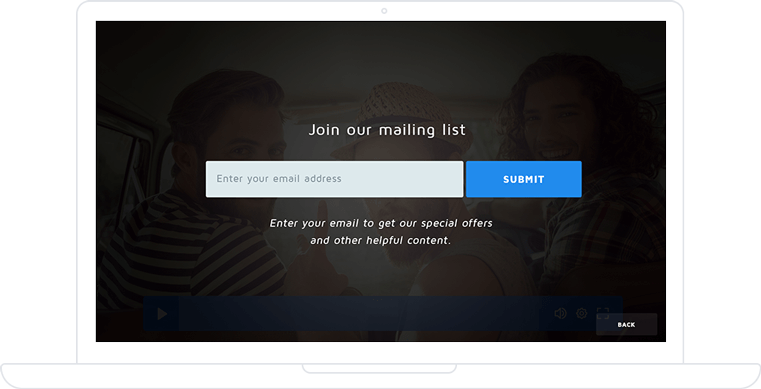 6. Easy Comparison between Videos
Split testing is one of Vidello's many analytics tools, and provides a straightforward way for you to gauge which of two videos is more effective in terms of engagement, time watched, and number of opt-ins.
And last but not least…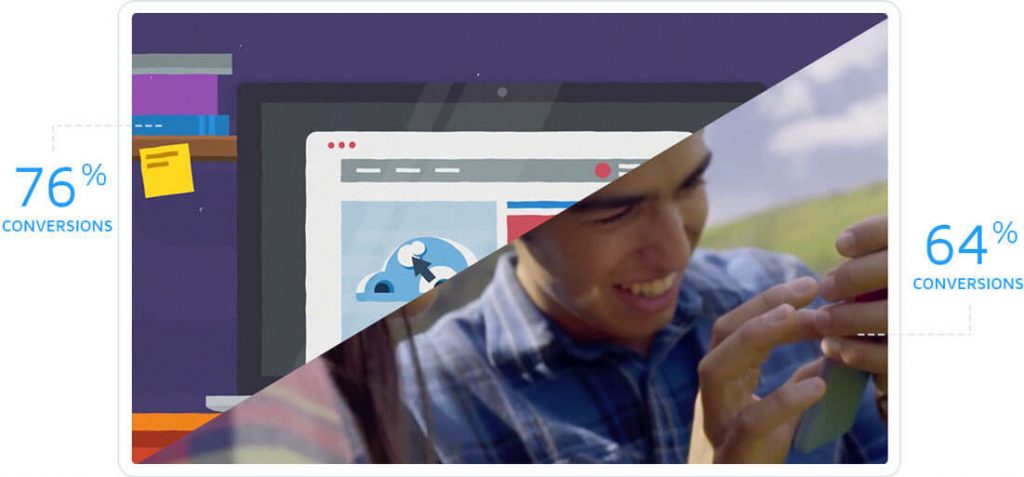 7. Lower Third Animations
Brand your videos with professional lower third animations. Simply select the style you like change the text and images and set the start time for the animation. That's it.
8. Incentive Customers Through Discount Coupons
Sometimes all it takes is a slight discount to push a potential customer over the line. Use triggered time based coupon slides to appear in your video at certain times to ensure maximum conversions.
Upload, customise & publish – yep, that simple!
Agree or disagree? Leave your comment below..
PS: If you want to know more about Vidello, visit our sales page.